NEWSROOM
A Commemorative Pepsi Zero™ Can and Release of Exclusive Cat5™ Fruit Punch Drink
Raleigh, N.C. – Pepsi Bottling Ventures LLC (PBV), the official beverage provider of the Carolina Hurricanes National Hockey League (NHL) team, welcomes the start of the Canes' regular season with a limited-time commemorative Pepsi Zero™ can, marking its 25-year partnership with the region's professional hockey team. The beverage company also announced the release of its exclusive Cat5™ Red Punch drink, a limited time offered fruit punch beverage created by Pepsi Bottling Ventures and will be the official fruit punch of the Carlina Hurricanes.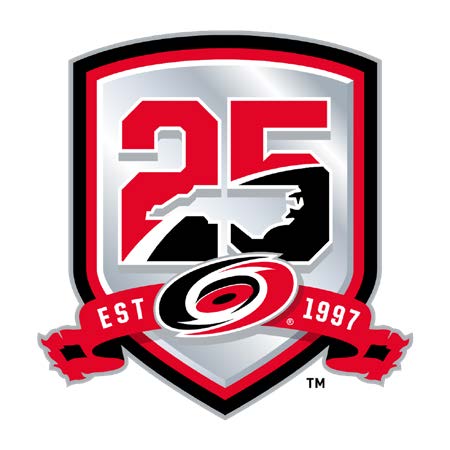 "PBV has enjoyed a wonderful relationship with Carolina's beloved hockey team for 25 years, and we're thrilled to be offering this new and refreshing drink to the region," said Byron Brooks, Vice President of Food Service at PBV. "The Canes are our team, and this is our special way of saying thank you for a wonderful partnership. It's something fun and creative and we hope consumers and the team love it as much as we do."
"The Pepsi name was born in the Carolinas and our community Pepsi bottler has been an amazing beverage partner for our team," said Don Waddell, President and General Manager of the Hurricanes. "Our relationship combines the excitement that the Hurricanes and the National Hockey League bring to every game with the fun of Pepsi and helps strengthen our bond to the local community. We look forward to welcoming fans back for another winning season."
Starting Nov. 1, Cat5™ will be available in Raleigh-area retail, gas, and convenience stores in 20 oz packaging and 16 oz. six-packs. Fans can enjoy Cat5™ at all Canes home games beginning on Friday Oct. 28 when the Hurricanes take on the New York Islanders at 7:00 PM.
| | | |
| --- | --- | --- |
| 25-Year Anniversary Commemorative Pepsi Zero™ Can | Cat5™, exclusive beverage of the Carolina Hurricanes created by Pepsi Bottling Ventures. Pictured here in 20 oz bottle. | Cat5™ comes in 16oz six-packs at Raleigh-area retail and convenience stores. |
Additionally, the Carolina Hurricanes will host a "Cat5 Night" during the home game on Saturday, Nov 26 when the Hurricanes take on the Calgary Flames at 4:00 PM. The first 10,000 fans will receive a free 25th Anniversary commemorative black mesh hat with the Cat5™ logo embroidered on the side.
PBV recently extended its partnership contract with the Carolina Hurricanes through the 2028-29 season. The partnership includes exclusive pouring rights at all Carolina Hurricanes home games and PNC Arena events, and opportunities for product sampling and Pepsi sponsored games and events.
The Canes regular season starts Wednesday, Oct. 12 against the Columbus Blue Jackets. View the full schedule and purchase tickets here.
Cat5™ Fruit Punch and the 25th Anniversary commemorative Pepsi Zero™ can is a limited time offer while supplies last and only available in select markets in North Carolina. Contact your local retailer for availability.
About Pepsi Bottling Ventures LLC
Pepsi Bottling Ventures LLC (PBV) is the largest privately held manufacturer, seller, and distributor of some of the most recognized beverage brands in the world. A joint venture of Suntory Group and PepsiCo, PBV's beverage portfolio includes popular brands like Pepsi-Cola, Dr. Pepper, Starbucks, Lipton Teas, Gatorade, Cheerwine, and Orangina. Additionally, PBV-owned brands, including Nature's Twist, Twisted Punch, and Sparkling OH! are distributed to 48 states and Canada through its subsidiary, Ventures Food & Beverage. Headquartered in Raleigh, N.C., PBV has 19 locations in North Carolina, South Carolina, Maryland, and Delaware and over 2,800 employees.